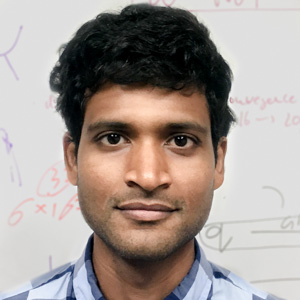 I'm currently a research software engineer at Google Brain. I am interested in reinforcement learning, generative models and approximate inference.
Before joining Google, I was a senior researcher at Vicarious, an AI research startup from Nov 2016 to Feb 2018; and a data scientist & software engineer at Facebook in Ads delivery between 2014-2016. Prior to that, I was a postdoc at Stanford until spring 2014, working on multiarmed bandits and mechanism design in Prof. Ramesh Johari's group, where I also collaborated with Prof. Mohsen Bayati in the GSB. From Spring to Fall of 2014, I was a postdoc at the University of Alberta in the RLAI Lab, hosted by Prof. Dale Schuurmans. I received my Ph.D. from the department of ECE at the University of Illinois in Urbana-Champaign in December 2011 with a dissertation on rateless erasure codes for communication networks and MDP's for broadcast scheduling. At UIUC, I was part of the Decision and Control Lab in the CSL and was advised by Prof. R.S. Sreenivas. During my Ph.D., I also had the pleasure of collaborating with Prof. Amin Shokrollahi, Dr. Laurent Massoulie, Prof. Alexandre Proutiere and Dr. Peter Key.

Program Committee Service: AAAI (2018, 2017), NIPS workshop on Advances in Approximate Bayesian Inference (2015, 2016, 2017).
Journal Review Service: IEEE Transactions on Information Theory, IEEE Transactions on Automatic Control, IEEE Trans on Communications, IEEE/ACM Transactions on Networking, IEEE Journal on Selected Areas in Communications, Operations Research.